Article by: Dixie Dixon
To learn more about Dixie and her work be sure to visit  http://www.dixiedixon.com/ and follow her on Instagram at @iamdixiedixon.
Shooting High Fashion with the Tiffen 8pt Star Filter and the Lowel GL-1 Power LED
The elusive and exciting world of fashion and advertising photography can be seen everywhere these days from magazines to coffee-table books, catalogs, websites and billboards all over the world. It is impossible to miss the glamour, intrigue, and romance brought to life in a fashion image- it is a beautiful illusion and that is what I love most about it. There are no rules, no boundaries, just pure self-expression. Experimentation is one of the best ways to craft a unique fashion story. Here are a couple of rad tools I use to create my fashion imagery:
Tiffen 8pt Star Filter
On this particular shoot, the client was looking to create a high-end production value look on a tight budget. The original setup we made was for an album cover, so I ended up shooting personal work the next day with a similar concept, background, model and dream team (listed below). For the background, we strung a bunch of small tungsten lights from the hardware store and two nine lights in some of the images. To illuminate the model, we used a Profoto B1 with a strip box as the key light. Then we then added in a fog machine to create a moody haze, but it was still missing something. So I ended up deciding to put a Tiffen 8 pt Star Filter on my lens which created a dramatic flare effect with all of the background lights.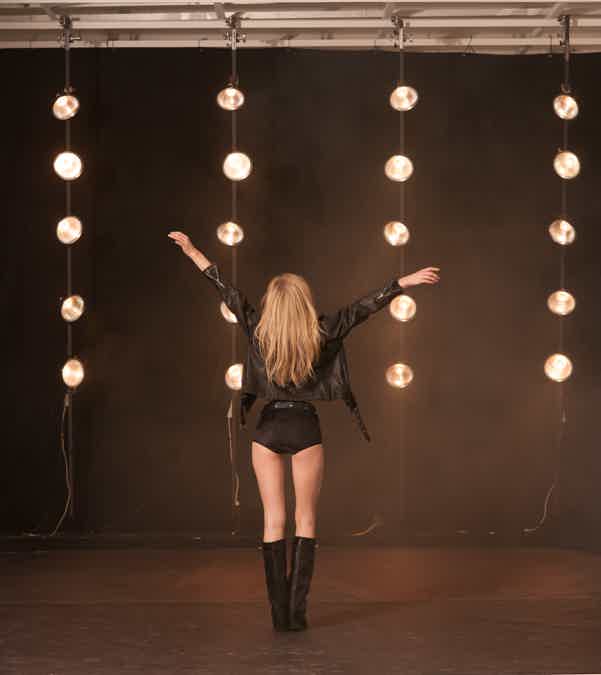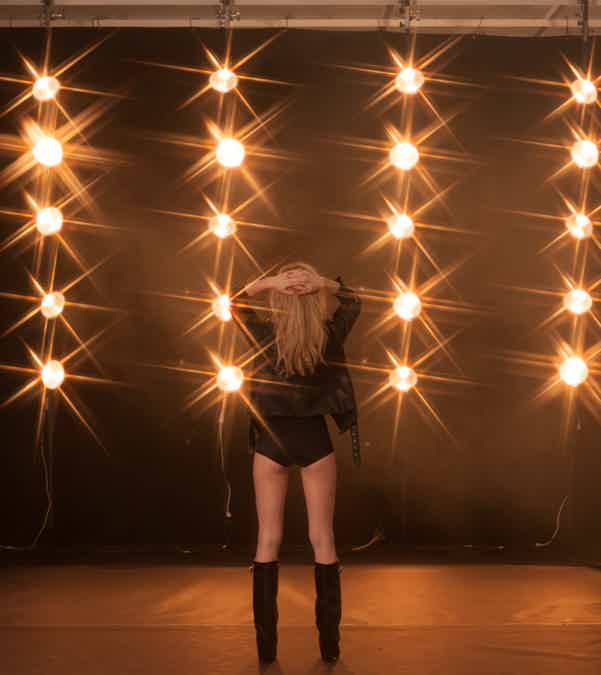 You can see the HUGE difference in the before and after. Basically the filter creates multiple points of light from central light sources and you can rotate the filter for placement of the effect. So if you're looking to experiment and create some unique cinematic looks, you might try using filters like this.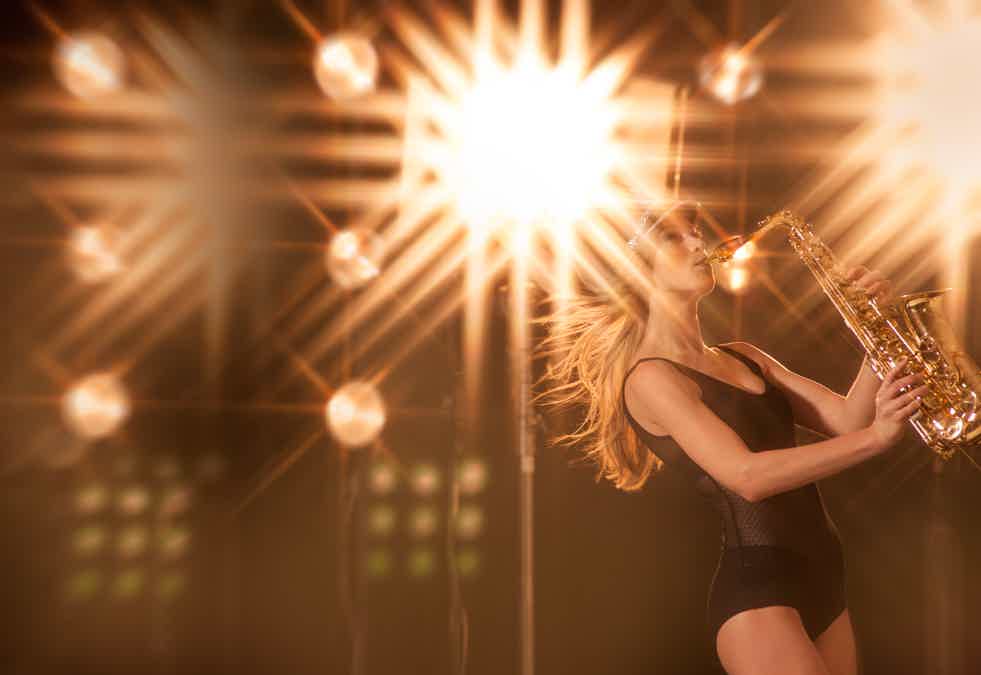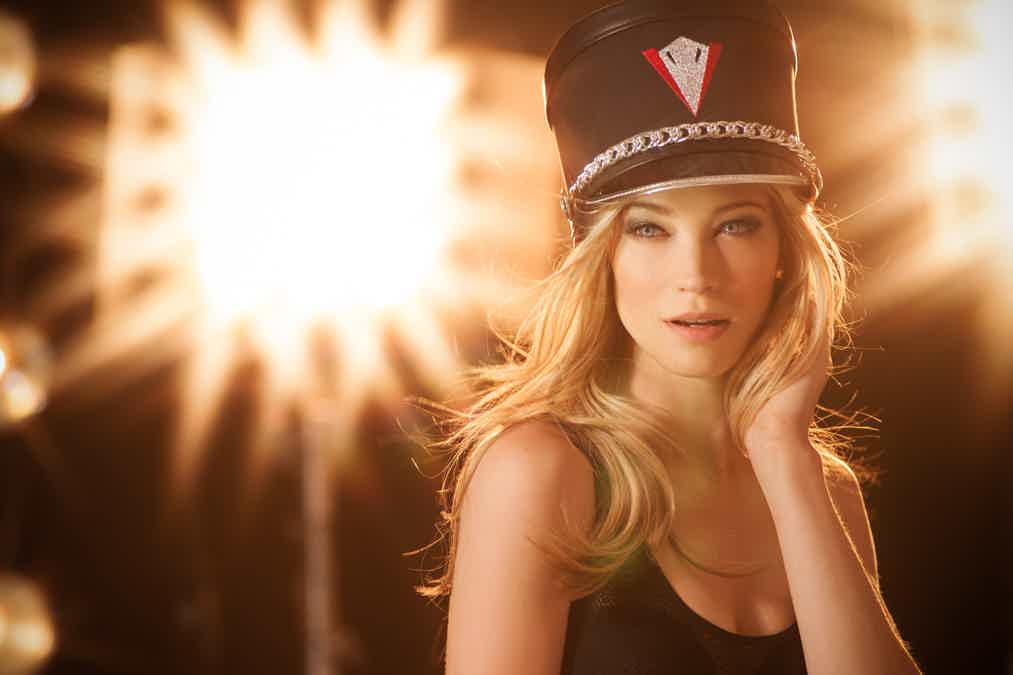 On a side note, I shot these images with the Nikon D3x camera and a long lens- the Nikkor 180mm F2.8, which is an older lens made for film cameras that doesn't have the nano-coating so it creates more lens flare than newer lenses which added to the overall effect. My settings were: Aperture F 5.6 | Shutterspeed 1/125 | ISO 100.
DreamTeam:
Model: Roxanne Redfoot with The Campbell Agency
Crew Chief: Eric Jang
Hair/Makeup Artist: Mickey Gunn
For this story, I was looking to create beautifully simple yet moody lingerie fashion images. It was an overcast day and we didn't have much natural light coming through the windows, so I added in the Lowel GL-1 Power LED to illuminate the model and create more dynamic lighting. What I love about this type of lighting is it is pretty much plug and play- you can see exactly what it is going to look like in camera since its a constant light source. Its compact, handheld, and you can either plug it in or utilize the battery, so it is super portable. I started using the GL-1 when I used to shoot weddings and events because of its ease of use and portability.You can also focus the light if you're using it as a hair light, or you can pull back and use it as a soft main light source.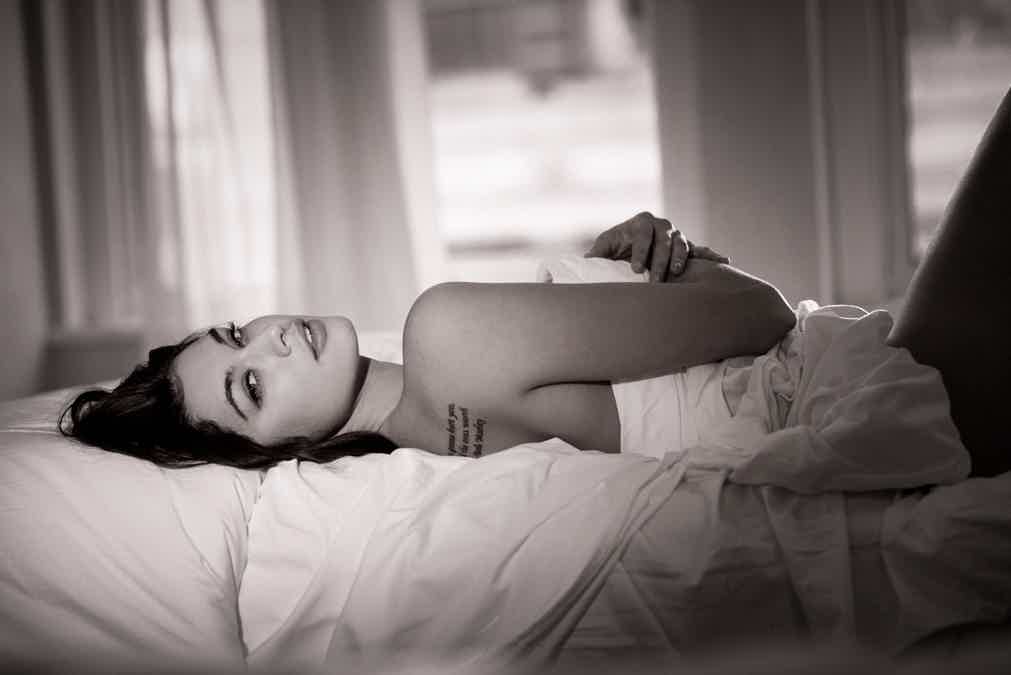 When working with this type of lighting and concept, I love shooting pretty wide open apertures like F2.8. This creates a moody dramatic feel because the background falls out of focus and it draws more attention to your subject. I used the Nikon D810 and the Nikkor 85mm 1.4 lens for most of these shots.