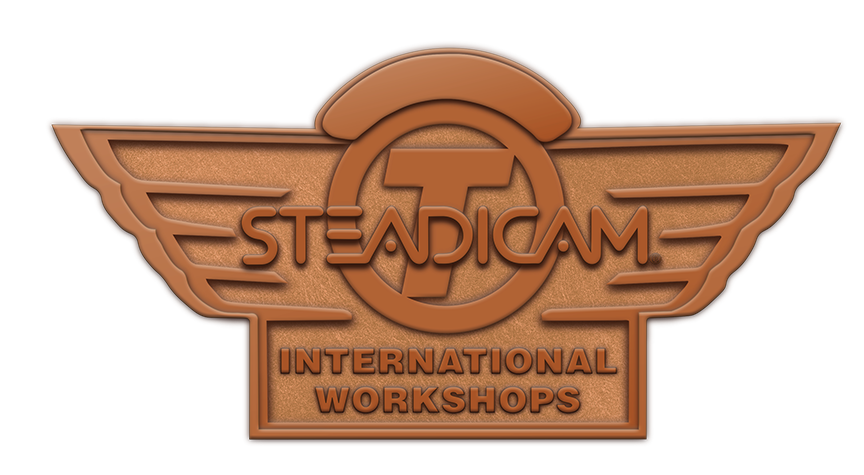 Introduction to Steadicam
Rigs used:

Aero and Zephyr Systems
Intermediate Intensive Training
Rigs used:

M-Series, Shadow, Archer 2, and Zephyr Systems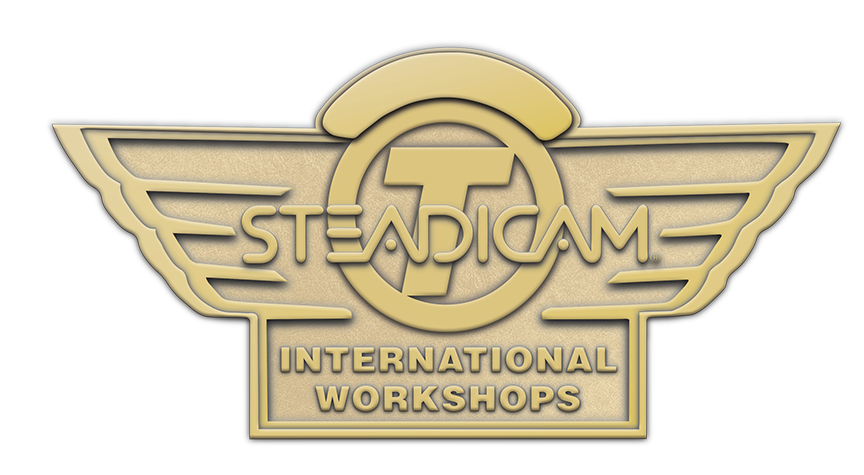 Rigs used:

M-Series, Shadow, Archer 2,
and Zephyr Systems
Steadicam Bronze Workshop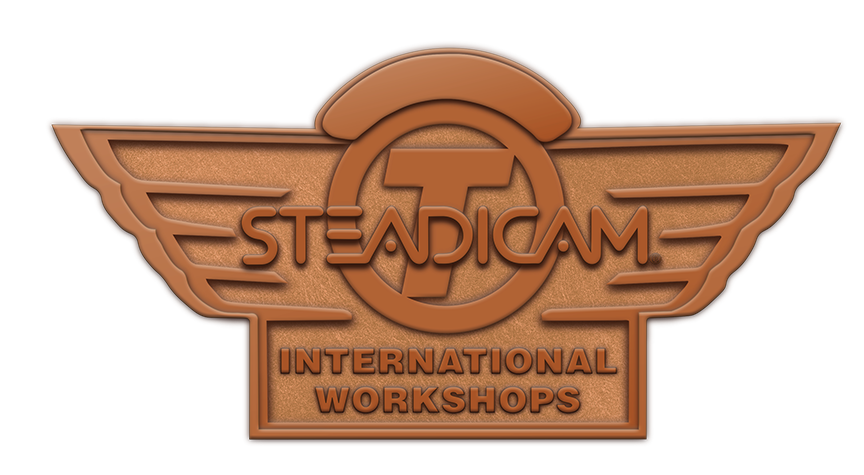 Introduction to Steadicam
Rigs used:

Aero and Zephyr Systems
Steadicam Silver Workshop
Intermediate Intensive Training
Rigs used:

M-Series, Shadow, Archer 2, and Zephyr Systems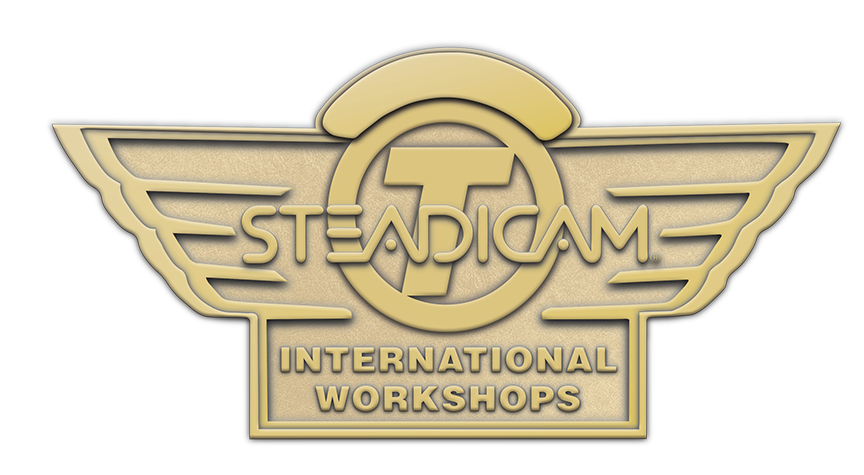 Rigs used:

M-Series, Shadow, Archer 2,
and Zephyr Systems
STEADICAM WORKSHOP SCHEDULE
To register for any of the workshops listed below, please click on the workshop

you would like to attend.
To sign-up for our interest list so you are notified when new workshops are scheduled, please click
here.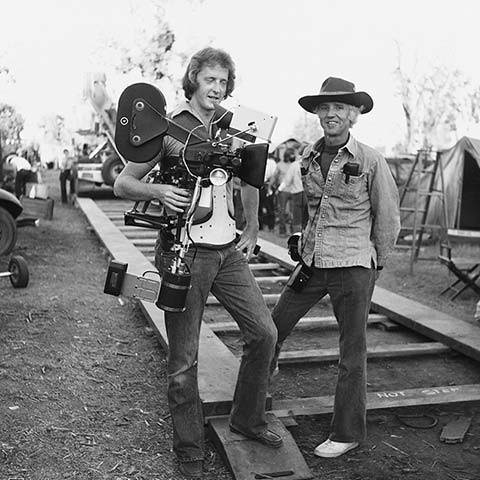 GARRETT BROWN
Garrett Brown is best known as the Oscar-winning inventor of the Steadicam®. He has operated Steadicam on nearly 100 movies including Rocky, The Shining, and Return of the Jedi. Garrett holds 50 patents worldwide for devices which include the Steadicam Merlin, a smaller, handheld Steadicam for camcorders; Skycam, the robot camera that flies on wires over sporting events; and Mobycam, Divecam, Flycam et al that pursue athletes worldwide. His new zeroG technology "floats" tools and reduces workplace injuries. In past lives Garrett has recorded for MGM as a folksinger (www.BrownandDana.com), sold Volkswagens, directed TV commercials and made films for Sesame Street, and his voice was the other half of that well-known ad-lib duo on radio for Molson and American Express (www.TwoVoices.com*). He is a member of the American Society of Cinematographers, the Directors Guild, the Screen Actors Guild and the Academy of Motion Picture Arts and Sciences. Garrett has just been inducted into the Sports Broadcasting Hall of Fame.
Website: www.garrettcam.com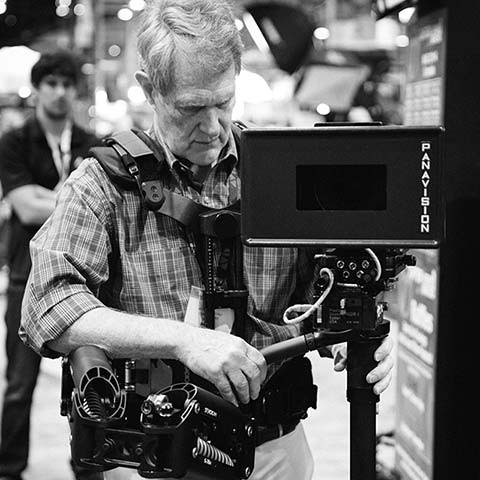 JERRY HOLWAY
Jerry Holway got his first taste of filmmaking at the age of five when Margaret Mead came to his house in Connecticut and tested out her Bolex on him before heading off to the South Seas…. Jerry made his first 16 mm film in high school, ended up with a film degree from Cornell University, and started making documentary films before graduating. For several years Jerry worked on documentaries, industrials, and political spots, and earned a Master's degree from Northwestern University. Jerry learned how to operate a Steadicam in 1982 while he was teaching filmmaking at Penn State. Several years later Jerry left teaching to become a freelance camera operator, specializing in Steadicam. In 1991, Garrett Brown invented – and with Jerry, developed – Skyman™, the first of several low-tech "flying Steadicam on a wire" devices that Jerry owns. Jerry has been the head instructor at over 100 Steadicam workshops since 1990 (Philadelphia, Malibu, Scandinavia, Atlanta, Istanbul, to name a few) and is the author of the Steadicam Workbook, The Steadicam EFP Manual and Videotape, The Steadicam Ultra manual, and The Dynamic Balance Primer, and The Steadicam Operator's Handbook. Jerry also wrote many articles for and was the editor and publisher of The Steadicam Letter.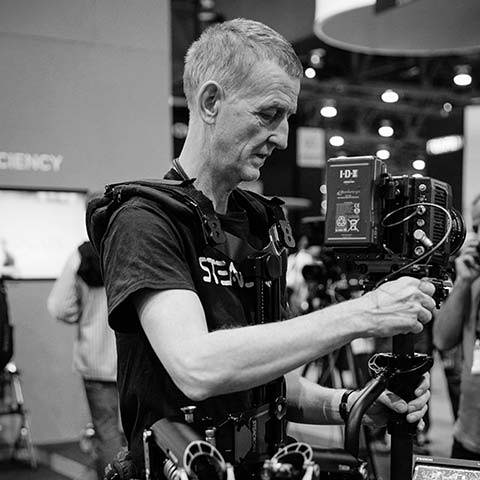 CHRIS FAWCETT
Chris Fawcett is a Steadicam Operator and Cinematographer with 30 years of broadcast and film experience. He was trained on the streets of Belfast, graduating from AC to Camera Operator for BBC Newsnight. In 1998, he became a film and TV documentary DP, shooting mountaineering footage on Aconcagua at 7,000 meters. In 2003, a passion for camera movement led him to Steadicam. He now specializes in the aesthetics of camera movement, filming and teaching worldwide. His feature film, Let Each One Go Where He May—a series of 10 ten-minute continuous Steadicam takes, shot in the heart of the Amazon Rainforest—won Best Film at 5 international film festivals, attracting high praise for his cinematography. Chris is the author of Steadicam Posture, co-inventor of the Steadiseg, the 3rd generation Steadicam Segway, and inventor of the Exovest, an exoskeletal support harness for Steadicam.
Website: http://steadivision.com/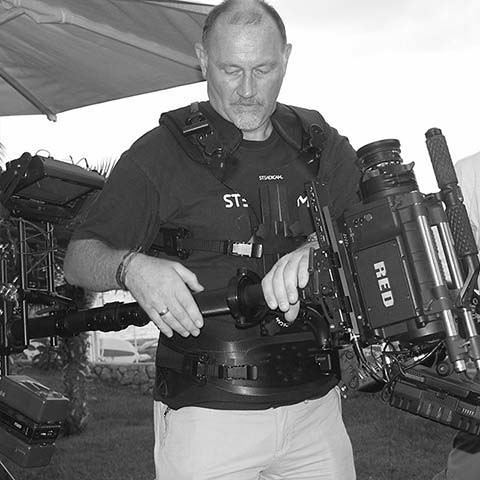 ROBIN THWAITES
Robin Thwaites originally qualified as a photographer at what is now Richmond upon Thames College, near London and followed this education working in various studios. He moved to become involved with a major motion picture manufacturer and rental house where he first became involved with Steadicam®. He was involved in organizing the first major Steadicam® Workshop in the UK in 1987 with the late Ted Churchill as lead instructor. Since then, Robin has been instrumental in creating multiple workshop formats for the UK and EU and has participated as both joint instructor and technical advisor for Tiffen at affiliated workshops such as the workshops hosted by the Steadicam® Operators Association.
BEX WILSON-JENNINGS
Rebecca (Bex) has been shooting professionally in New Zealand since the 1980's. She attended Garrett Brown and Jerry Holway's 2002 US workshop and has been a working Steadicam Operator ever since. Her experience includes live television such as 'Dancing with the Stars', Live Sports, 'World of Wearable Art' Awards, Official Public Engagements, Film Premieres, Concerts and much more. Bex instructed alongside Garrett and Jerry at the Australian and Malaysian Gold workshops in 2011/2012 and while she enjoys working locally, she loves instructing and is looking forward to leading many more workshops. She is passionate about the craft of Steadicam and thrives on seeing the progress and success of her students.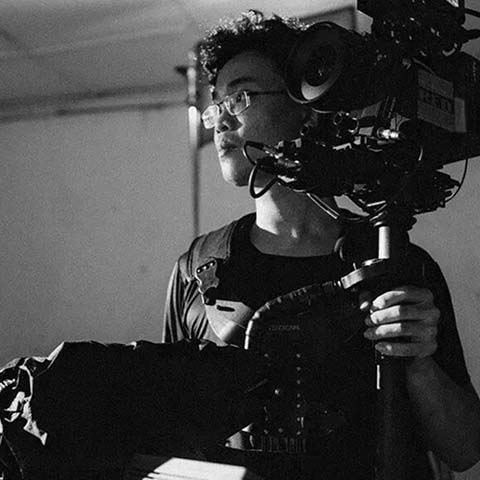 WAN ZHONG WEI
To operate the Steadicam is like doing a dance, structured but with finesse and yet able to tell a story. Although Zhong Wei is not a dancer by nature, with Steadicam he is able to move together as if he is one with the camera. Zhong's interest in the art of the moving camera sparked in 2009. Being technically eloquent with various camera formats, Zhong Wei is able to perform to his fullest potential even in the most demanding situations. Based in Singapore, he has collaborated with Directors and DPs both locally and internationally including work in areas such as Taiwan, China, Malaysia, the United States and the United Kingdom. As a firm believer of education, Zhong Wei has been an instructor on several Tiffen Steadicam-accredited workshops since 2013. Being fluent in a few languages including English, Chinese and Cantonese, has brought Zhong to the Philippines and China to instruct in the Steadicam Bronze and Silver workshops, educating and inspiring many other Steadicam operators alike.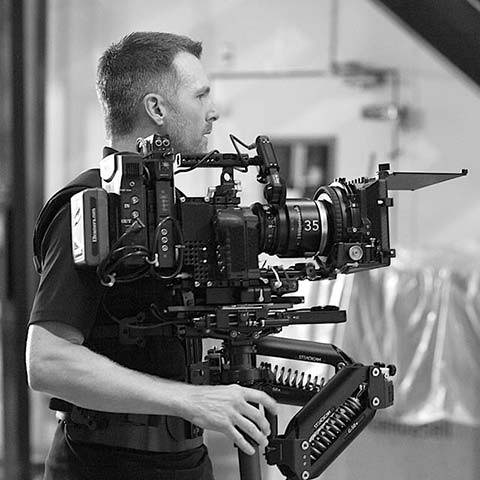 EVAN BARTHELMAN
Evan Barthelman grew up on the coast of Maine with cameras in his hands, making still photographs and super8 movies when he was a kid. He got his professional start at PBS in 1996, practicing all aspects of TV production while making nightly news programs, documentaries and nature shows. Evan moved to Los Angeles on April Fools Day, 1999 and has been operating camera for television shows, music videos, live TV, documentaries and feature films. Most of which you've probably never seen, but they were all fun adventures. Covering the automotive world for car manufacturers, magazine shows and niche networks for many years, Evan has traveled throughout the US and Europe making moving pictures of vehicles of all sizes and shapes. Adding Steadicam to his repertoire in 2004 opened the door to create boundless, smooth, seamless shots without the limitations of track or the clumsiness of bigger gear. Evan has been co-instructing Steadicam workshops since 2009 and he is also the author of the operating manuals for the Steadicam M-1, Steadimate and AERO.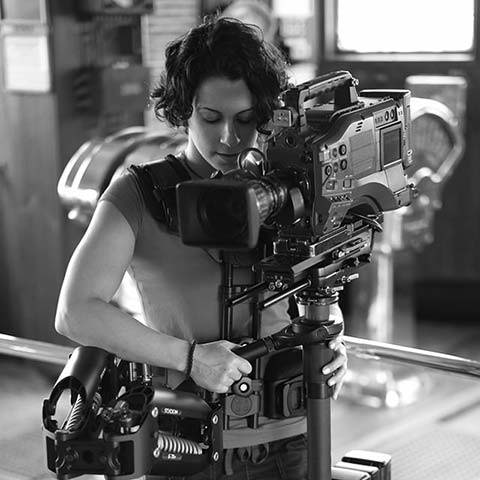 KAT KALLERGIS
Katerina Kallergis has been a New York based Steadicam owner and operator since 2009. She has honed and crafted her skill in various genres, including television. Some of her broadcast work includes the 2015 Macy's Thanksgiving Day Parade and live concerts with Usher, Lauryn Hill, Deadmau5, Lady Gaga, Keith Urban and more. Since 2014, Katerina has enjoyed to share her knowledge of the broadcast and live music worlds to those interested in pursuing the career at the Steadicam Workshops.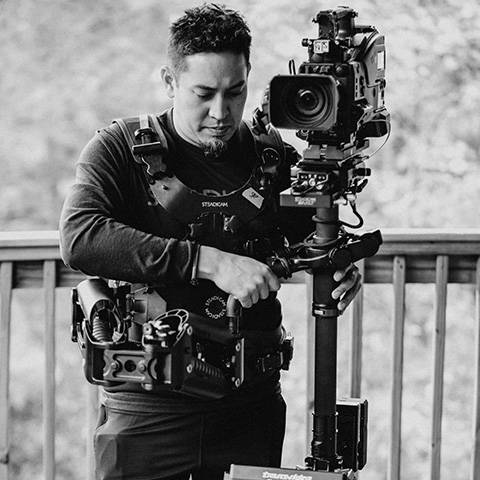 REY REYES
Rey was born and raised in The Bay Area, CA. His professional experience in the entertainment industry started in 1996, both in front of and behind the camera. He has had the privilege of studying under the tutelage of the world's most renown instructors and working professionals in several aspects of entertainment. Rey's work includes independent and theatrical features, live broadcast, commercials, industrials, and music videos. He is the former Steadicam® Director of Technical Sales & Services, Lead Instructor of Bronze and Silver workshops for all of the Americas, as well as Director of Steadicam Gold Workshops. His experience training and consulting operators spans a multitude of clients in the motion picture and television industries, including ABC, NBC, CBS, FOX, CNN, ESPN, NFL, Disney, DreamWorks, Marvel, Netflix, HBO, Showtime, and more. Rey's passion for Steadicam and its historical lineage is a "continuous commitment to explore and share the knowledge, ingenuity, and artistry of this craft".
STEADICAM OPERATOR'S
HANDBOOK
2nd Edition
By Jerry Holway and Laurie Hayball
Camera operators and video enthusiasts around the globe are seeking the training and information they need to successfully use the Steadicam®, the most versatile and exciting tool for moving a motion picture or a video camera. For the first time available outside of workshops, The Steadicam® Operator's Handbook illuminates all aspects of Steadicam operating in one comprehensive package. With over 1300 full-color photos, it's the granddaddy how-to and why-to book for the amateur, semi-pro, and professional video workshops 2017.
To Purchase, call Tiffen at 1-800-645-2522
Price: $52.50
Item Code: LIT-900001