The Steadicam Steadimate is a brilliant device that allows operators to attach a Steadicam arm and vest to motorized gimbal stabilizers including the DJI Ronin® and Freefly MōVI®. Simply swap out one of the handles of your motorized gimbal mount and replace it with the Steadimate. From there, the Steadimate serves as the handle of your handheld motorized gimbal, but now advantageously equipped with an arm post for attaching a stabilizing arm.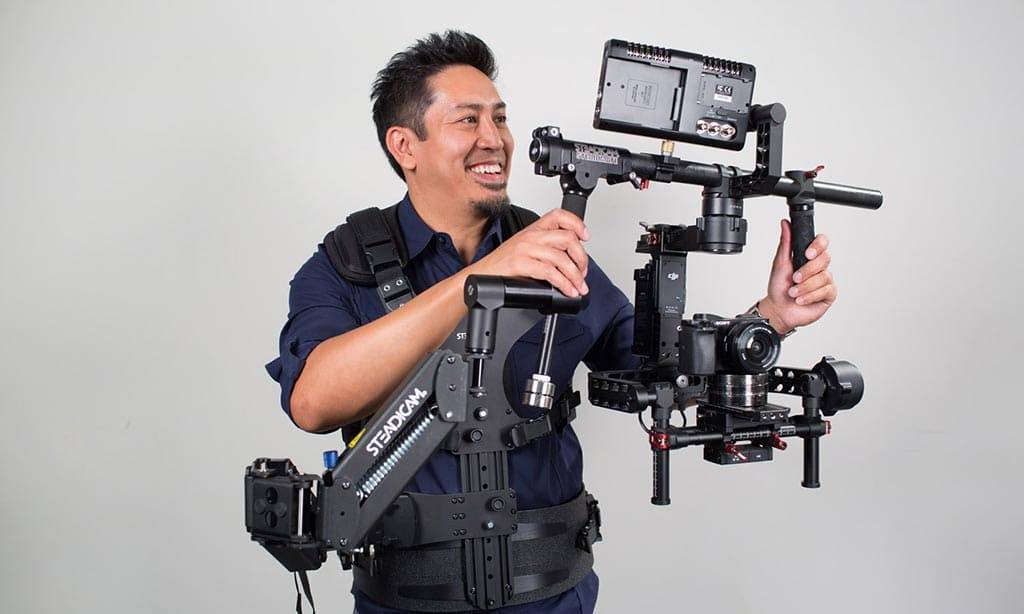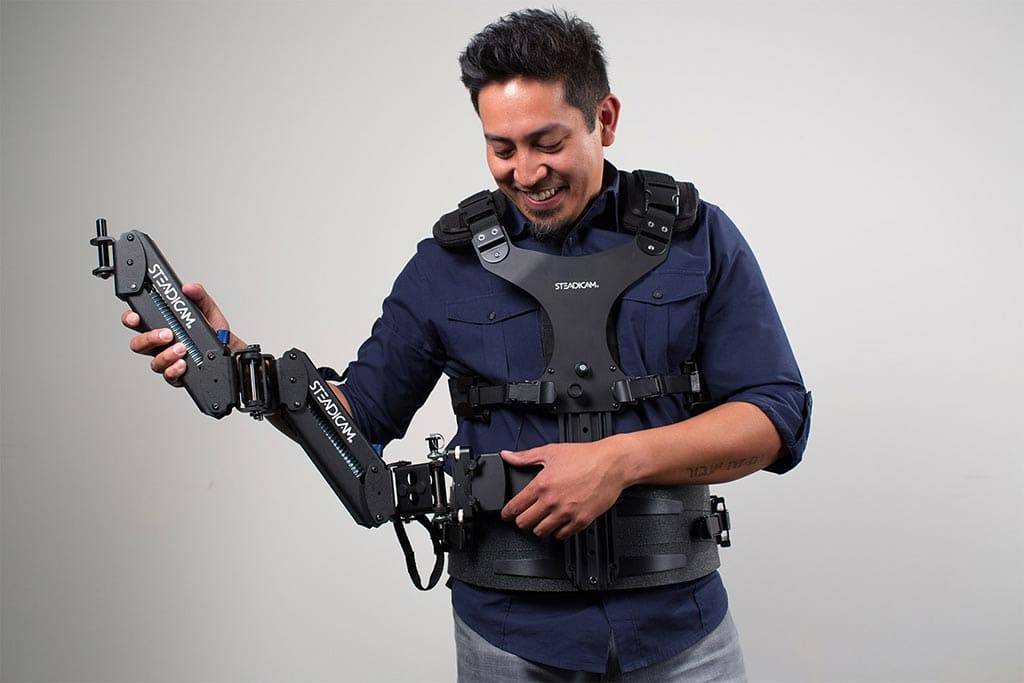 Why put an arm and vest on a motorized gimbal?
Adapting your motorized gimbal with an arm and vest turns your motorized gimbal into a body-worn stabilizer, meaning the operating load is taken off the arms of the operator allowing for longer durations of stable handheld video shooting.
Increased stability in footage; the Steadimate gimbal adapter provides tilt axis stabilization, as well as z-axis stabilization from the Steadicam Arm.
In a nutshell, the Steadimate Adapter easily transforms motorized gimbals into professional video stabilization camera rigs.
The Steadimate gimbal mount comes standard with a post block and balance pin that fit arms with 1⁄2" posts. Operators can purchase accessories that adapt the Steadimate to fit arms with 5/8" and 3⁄4" posts.
The weight capacity for the Steadimate depends on the weight capacity of the motorized gimbal, arm, & vest being used. For operators who already own an arm & vest, the Steadimate can be purchased on its own. For operators in need of a complete kit, Tiffen offers Steadimate Systems in two weight classes:
Steadimate 15 System with the A-15 Arm & Vest
[15 lb / 6.8 kg capacity]
Steadimate 30 System with the A-30 Arm & Vest
[30 lb / 13.6 kg capacity]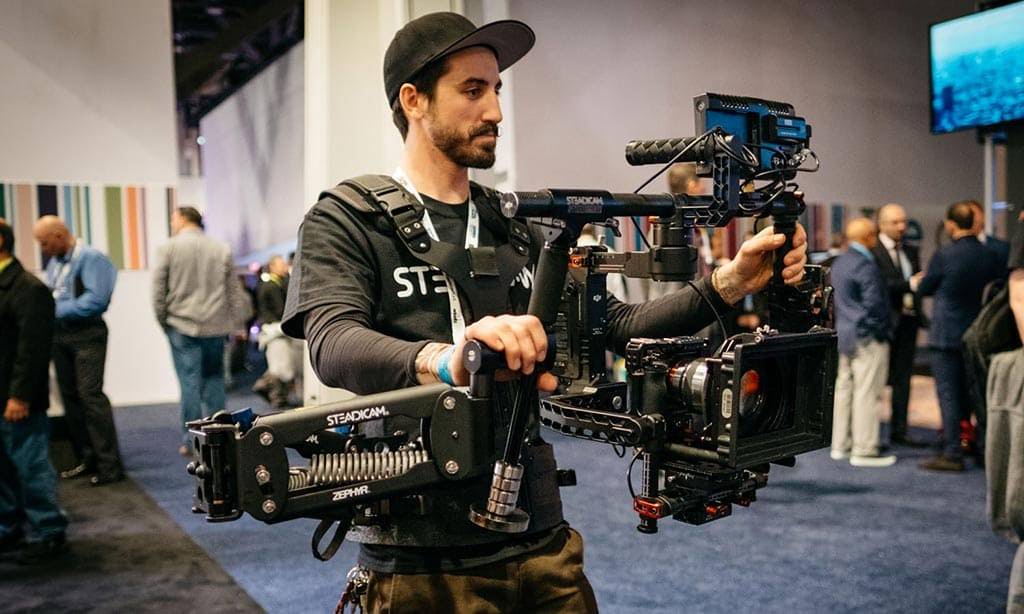 WATCH THE STEADIMATE IN ACTION